Allie Crewe is a Manchester based photographer who won the BJP Portrait of Britain competition in 2019 and specialises in portrait photography. We first met when I was running an arts event at Islington Mill in Salford and I was struck by her compassion and sensitive storytelling. Since then, she's been on a roller coaster journey that has inspired so many others – working with family groups across Manchester to share their story and stand up for those who have been marginalised. Lockdown has given us all a little pocket of time to reflect, so I was eager to catch up with her and find out more about her family shoots, storytelling and her own, life changing, decision to return to education.
Jo Boon: When we first met, you were still teaching film and media– what prompted the decision to leave teaching and return to education yourself?
Allie Crewe: I'd spent twenty years teaching photography to others whilst being a mum and that had pulled me in two directions – it's like having two jobs really. As my daughter got older, I had the freedom to think and decide what I wanted to do next. When your children grow up, you get to do something for you and think about your own life again. I went to night school to find out if I really wanted to pursue photography and discovered I did. A friend encouraged me to submit my work to a London curator; he chose it to hang in the Getty Gallery and one day I just walked from my teaching job. It was scary but I'm a big believer in following your passions. I upped my technical skills and did an unofficial MA. Two years later I won the Portrait of Britain competition and haven't looked back.
JB: You've photographed lots of different family groups – what have you learnt from working with them?
AC: I do lots of different kinds of shoots for families: commercial, events and then the ones that are project based and more focused around the story telling. The commercial work is often about creating a happy picture and celebrating people's pride in their families and their relationships. I don't like to pose people, or at least I do it without their knowing. Watching families interact together is what's special. Parents can't help it – as soon as they look at their children's faces, their own face changes. They always look beautiful doing that! With the project based work – the motivation is to reveal the truth. Often, that has a really challenging message, even in adversity. Families and communities are often facing things together and that's something to celebrate.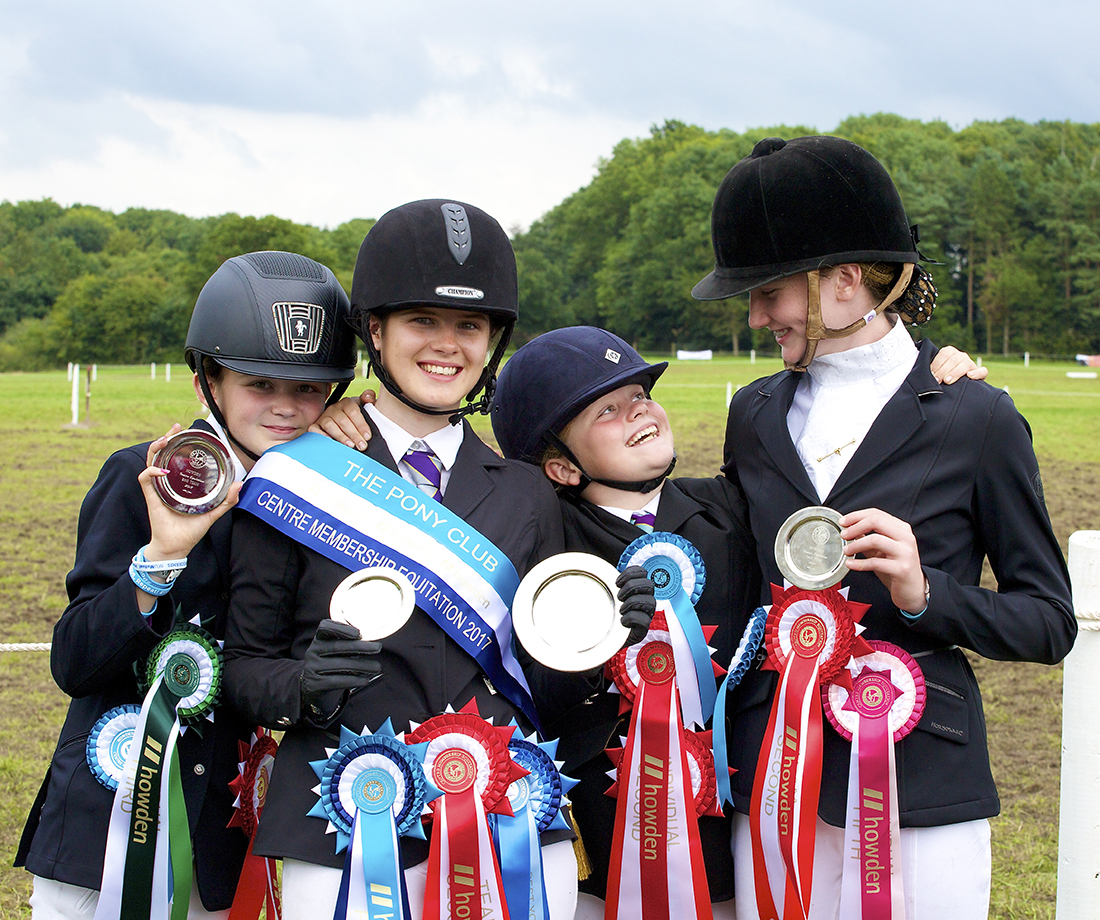 JB: As someone who taught for over 20 years and has worked with families all over Manchester, what advice would you give about home schooling at the moment?
I think the focus needs to be on creative work and wider learning; not the pressure of the national curriculum! Something huge and scary has happened – children understand that to an extent but don't know what to do. Parents are under so much pressure to do it all: nuclear physics, baking, origami… all whilst working a full day on Zoom and Microsoft teams.
One of my friends is head of a school and they've been working with a trauma specialist before reopening to make sure the school can focus on best supporting children and their families. The trauma specialist recommended giving children creative work: writing, drama and art. Children need to process the trauma they've just lived through before anything else. Creative writing projects and classes give children the opportunity to be imaginative and explore this new world we're living in, along with exploring other worlds that help with escapism.
Creativity is so important for all of us: whatever people (children!) are obsessed with, they'll learn without it being a struggle. Let your child choose the curriculum and you'll see them develop research skills without even realising. It's a wonderful time to learn to follow a passion and develop an interest. Lockdown is a great opportunity to follow your obsessions! That's what I did – having got formal qualifications I immersed myself in what I really wanted to do. In my case, that was photography and to learn more about people's lives but everyone has got something that they want to explore further. Tailoring creative work to individual children is what matters right now.
JB: Within your passion for working with families you've also looked at representing more marginalised groups – such as LGBTQ+ families. Could you tell us more about what those projects have involved?
AC: I've worked with lots of LGBTQ+ families who wanted to challenge stereotypes about themselves and to construct new narratives. It's been amazing to work with groups like Proud 2 B Parents and to walk with them at Pride. Before photographing the families, I spent months playing with their children at Cheeky Cherubs in Urmston – getting to know the community. One of the things they told me is that a lot of the stereotypes are fuelled through imagery – for example, in the adoption industry, which will release perfect pictures of two hench guys in the kitchen. That's not reality! The struggles within LGBTQ+ families are often the same as in heteronormative families and there's just as much diversity. One Dad told me that he felt resentful that his husband got to go to work and have adult conversations all day while he was at home full time with a baby. That's such a common experience! One of the main things I took away from the community was that they are not 'gay parents' they are simply 'parents.' This message is going to be celebrated next summer at The People's History Museum, using my exhibition and a series of interactive workshops to coincide with Pride.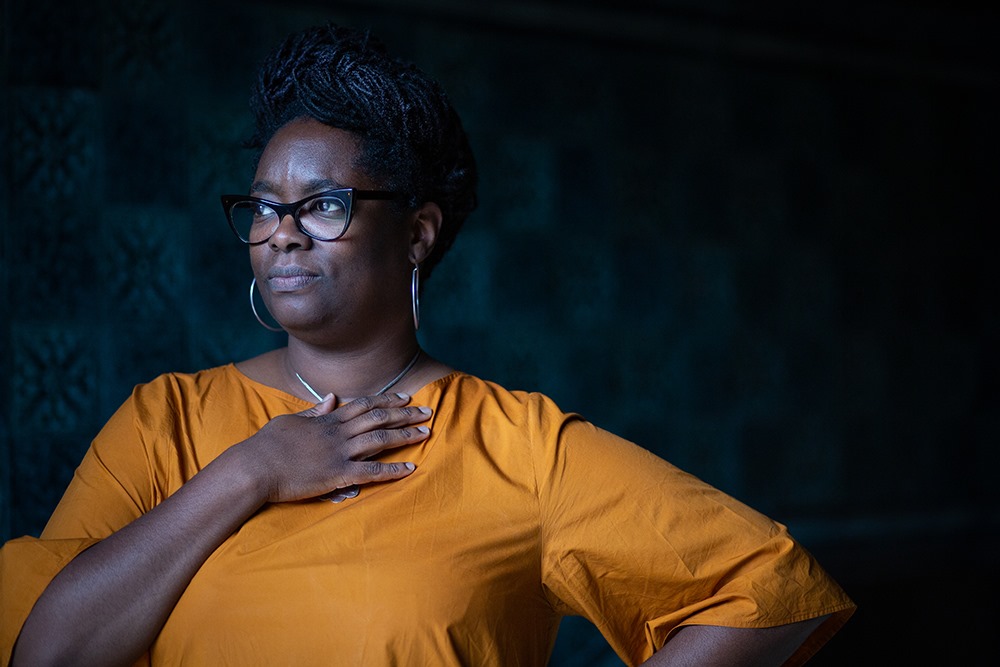 JB: Amazing! Am I right in saying this has led on to work with other family groups as well, who are perhaps marginalised in different ways?
AC: Yes, it's led on to lots of other projects, like my collaboration with the NHS who ran a project working with BAME leaders. I spent weeks going to meetings, listening – really getting to know the people that I would be representing. Lots of the people I met had never dared to speak out. A common theme that came up amongst these BAME leaders was that they felt they had two jobs: their day job and being a black person. That's exhausting! It's great to hear people talking more recently about the problems within racism in Britain, but I also think we should be celebrating how resilient people are. It was exciting to be able to exhibit my work at the Lowry for Black History Month, but we need more than a month a year to really improve things within our society. With all of these projects, it's so important to be authentic and respectful. When you're working on a photography project like this – you really have to get to know a community, and not assume that you do know already.
JB: What is that you enjoy so much about shooting all these different kinds of families?
AC: I'm fascinated by people's relationships and the bonds between parents and children. These photo shoots are empowering for families and help to highlight the unique moment. Often, people want to do this after a tough year because they decide they want to celebrate what's positive in their lives. It's so important for all our mental health – to take time to celebrate our families and the good things in life.