The wonderful author, Adele Geras, recently judged our Creative Writing competition and chose a D-Day entry as the overall winner. She spoke with the organiser, Jo Boon, off the back of this competition to share her words of wisdom about writing and becoming an author. She has published many bestselling novels over the years and her passion for what she does is so evident in her enthusiasm for creative writing in all its forms.
Jo Boon: How do you get started with a story?
Adele Geras: Well, firstly I'd say: there's no right way to do it. I sit down and have a think until I start to develop my ideas. Firstly, I would ask myself: do I have any idea of where my story is going to take place? What kind of feeling does it have?
Once I know the place it's going to be in, I start to think about the people in it. Only then would I start to think about what kind of story it's going to be: adventure, love, horror, comedy… When I've got that theme I can start putting things together. For example, it might be a love story in New York but then I decide there's going to be a crime so I need to start developing another character – a policeman or a detective…
At this point, it's all still in my head – I haven't put anything onto paper yet. Just think about your ideas while you're mooching about the house until you've got some boundaries you can work within. Take your time thinking about the characters in particular because you're going to live with them for a while. It's once you really know them that you can start to push the boundaries of your story out.
That's when I would sit down and make a detailed plan – mapping out where it will go. I never used to plan in so much detail but my daughter, Sophie Hannah, has converted me. It helps as you've got these stepping stones across the water, showing you where you're going to go. That's not to say it won't change of course, but it's good to have an ending in mind. A blank sheet of paper can be absolutely terrifying. When you've got bullet points on a page you can start to move things around, cutting up scenes and adding suspense to make your story more interesting.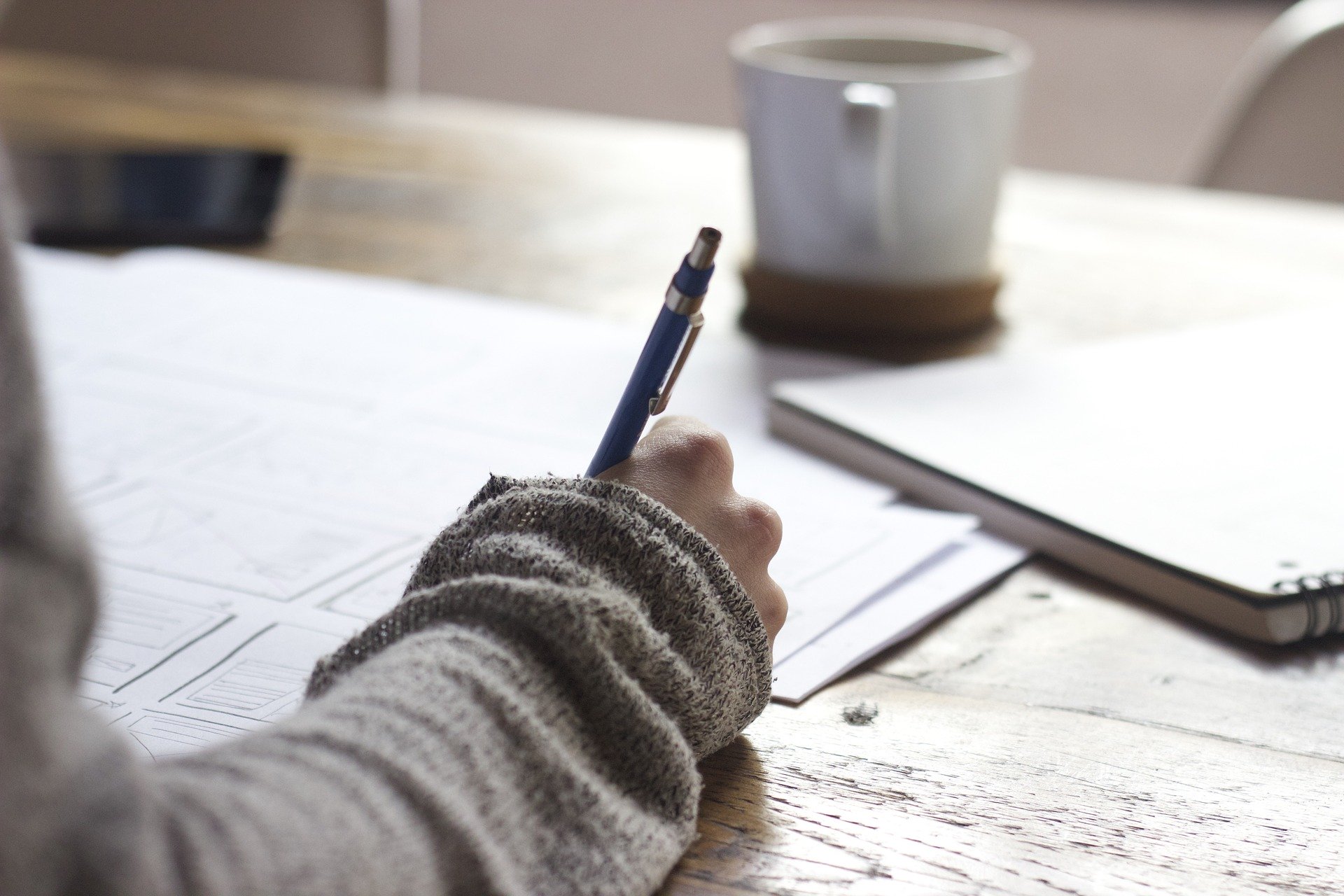 JB: How would you recommend developing your writing?
AG: Read widely! That's the most important thing you can do – take things from others. Start to break up scenes others have written, to look at how a story is put together. When you're first starting out, picture books are really helpful for this because you can look at how something is divided into scenes. Likewise, you can also watch films and start to ask yourself: what makes this exciting? You've often got obstacles in a characters way and a 'ticking clock' in the plot line, where something has to be done by a certain time. That helps to engage a reader and leaves them wanting to find out more. When you read widely, you start to see what works and what doesn't.
JB: What advice would you give to young people wanting to become authors?
GA: If that's what you want to do then go for it: follow that path! You could take an arts subject at university, work for your student newspaper or, if you're really ambitious, start your own student newspaper. There are lots of jobs that help you hone the skill of writing: you could work for your local paper, get a job in publishing, and enter writing competitions.
Being an author doesn't pay well but it's very enjoyable. Most people will need to get another job to start with and write in their spare time. That's no bad thing as you accumulate stories and ideas.
Like anything, it takes lots of practice and you have to become a good editor too. When I read back over my work, I always ask myself: can I cut that? Do I really need it? The best writing is often clean and neat – you don't want an overabundance of description. I had wonderful English teachers, Miss Godfrey and Miss Sturgis, who would tell me what to cut when I was at school and I often imagine their marking now to think what I could trim. Becoming an author isn't as ridiculous as it sounds – it's perfectly possible!

If you'd like to find out more about our Creative Writing and English courses then get in touch with Jo Boon at joanna@choicehometutoring.co.uk or 07899891356